The global leader in Gaming technology
No exception. No competition. No more components that can't keep up. No more waiting for technology to catch up. We are behind you – every step of the way.
Every pixel. Every play.
We build gaming hardware platforms, cabinets and software solutions with endless possibilities, so you can create incredible games and deliver extraordinary gaming experiences.
Our market-leading gaming hardware platforms come with Quixant's Software Hub as standard, a host of effective software solutions designed to optimize game development and delivery. Our highly configurable, turnkey cabinets are all powered by our gaming hardware platforms and come with a comprehensive suite of peripherals. Developed with a deep, in-house understanding of the requirements and regulations of the Gaming universe, we provide global gaming OEMs with powerful and reliable solutions so they can exclusively focus on creating the best games on the planet.

Focus development
efforts on enhancing the
player experience

Seamlessly
integrate elements
of your game

Reduce down-time,
maintenance costs
and R&D time

Ensure regulatory
compliance
across markets

Launch world-class
leading products in
record time

CABINETS
A game changer

Focus on content design and enhancing the user experience, and leave the hardware to us. Tailored to the legislation and requirements of all global Gaming markets and the Sports Betting industry, and powered by our market-leading gaming hardware platforms, Quixant's state-of-the-art cabinets are the ideal solution to plug your content into, stand back, and watch it come to life.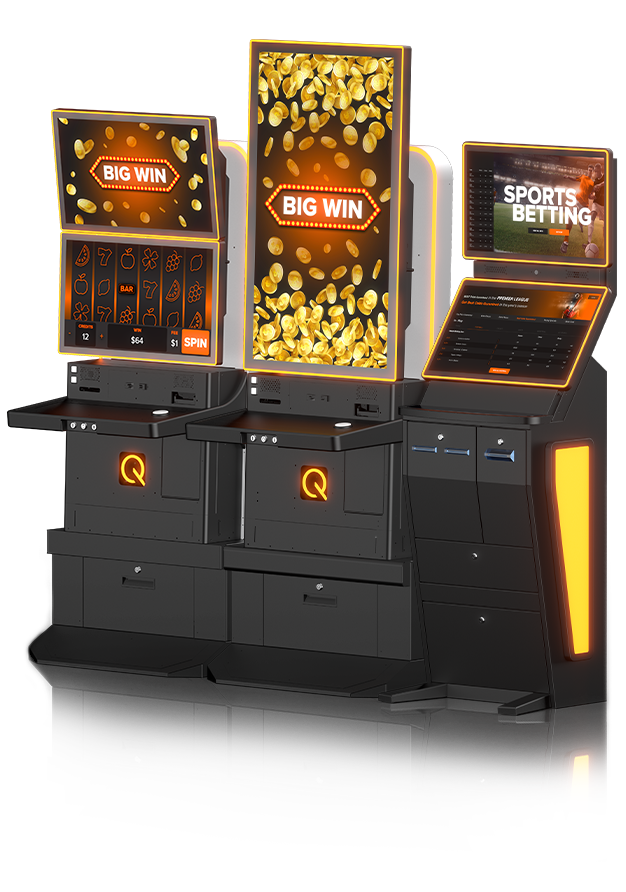 "The last few years were a challenging and uncertain time for Everi and the entire Gaming community, as our end markets were severely impacted by pandemic-related restrictions. As a result, we had to carefully manage our cash flow, and Quixant was very responsive to the situation. Together, we were able to collaboratively work to manage the challenges, enabling us to maintain an eye to the horizon and the growth prospects beyond. Our partnership with Quixant is an important relationship to us, and together we look to a successful future."
"Quixant has been a partner of Ainsworth for many years, but the last few years showed the true meaning, and value, of our partnership. At a time when our customers' venues were closed and everyone was working to manage cash flow through the pandemic, Quixant presented us with a payment solution which allowed us to concentrate on running our business, and to focus on growth post-pandemic, benefiting both organizations through 2021 and beyond. While undoubtedly challenging times, the last few years further strengthened our relationship with Quixant, as their forward thinking and innovative attitude demonstrated the true value of effective partnership."
"We remain committed to encouraging and educating our team to continually innovate our products and solutions so that we are always exceeding our customers' expectations."
"Collaboration is a vital component in the development and delivery of the next generation of gaming technology. Working with gaming manufacturers to partner with cutting-edge innovation and new gaming capabilities that complement their own distinctive expertise is an important part of our own strategy."

NEWS & EVENTS