LED controller
Light up the room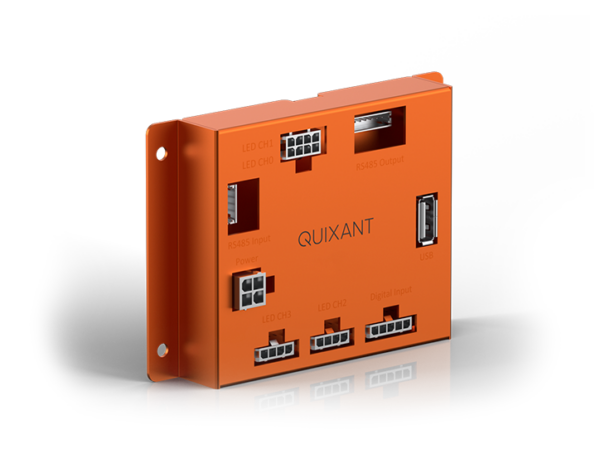 You want to create the best gaming and sports betting experiences and need to make your content and cabinets stand out from the plethora of machines out there. That's why Quixant's LED controller will be an essential component in your cabinet development armory.
Driven by Quixant's Illuminate software solution, it will enable you to bring your content to life with customized cabinet lighting sequences. Dedicated to creatives, it is compact and powerful, giving you the option to create and play back sequences in both a test and real-time environment.
Synchronize LEDs for maximum effect and light up the room, creating the most memorable gaming and sports betting experiences on the planet.
About Quixant's LED controller
Up to four independent channels
Drives up to 1,000 LEDs
Realtime LED pattern drive over USB
Default pattern generation from internal flash memory
Pattern selection throughout GPIO
Automatic random generation
Compatible with several different LED strips (both 1-wire and SPI)
Net-Sync: a network of LED controllers can display the same synchronized pattern throughout RS-485 serial connection
Quixant Illuminate software for sophisticated LED pattern design
Get your cabinets to market faster