Deliver exceptional gaming experiences with our world class gaming platforms
Quixant is entirely focused on delivering innovation to the gaming sector, and empowering our partners to create market-leading games with our world class gaming platforms is our reason for being.
With a deep in-house understanding of the requirements and regulations of the gaming industry, we develop gaming platforms including slot-machine hardware, casino-gaming systems, and gaming cabinets, with endless possibilities – so you can create incredible games and deliver extraordinary gaming experiences.
Our global team of gaming platform specialists will partner with and support you throughout your game development journey, to ensure the seamless integration of all elements of your game and enhance your performance. The result? You can get your games to market in record time while delivering the best possible player experience.
When you partner with us, you can forget challenges around sourcing hardware and leave the logistics to us. Whether you need slot machine hardware, a video lottery embedded PC, a gaming cabinet, or a video lottery terminal, we have a solution for you. Here's how Quixant can enable you to deliver extraordinary gaming experiences in record time with our gaming platforms.

We are truly focused on your industry, providing tailored solutions to the gaming sector.

You can depend on our expertise, support and guidance throughout your game development journey, to launch and beyond.

Having global supply chains allow us to reduce product lead times, which means you can get your games to market faster.

Outsource with confidence

Our range of powerful and reliable outsourced solutions allows you to focus on game content for the ultimate player experience.

We bring our customers the best in innovative gaming technology, continually investing in research and development to keep you ahead of the game.
Deliver
extraordinary games and gaming experiences

in record time when you leverage our powerful and reliable gaming industry solutions.
GAMING HARDWARE PLATFORMS
Whatever your budget, or requirements, our world class range of gaming platforms designed to power sports betting kiosks and terminals that enable you to bring your sports book alive, with flawless, immersive live streaming.

Big on performance.
Big on value.
Looking for a reliable and efficient standard all in one platform to drive your gaming cabinet? The IQ range of solutions is suited to game developers who need an effective gaming platform to bring their games to life and are looking to deliver memorable gaming experiences.

Unrivaled performance. Unlimited possibilities.
Suited to a wide range of game complexities, the IQON range is a powerful all in one gaming platform solution with more features and benefits inside – giving you further capability to deliver unrivaled gaming experiences.

Unlimited power. Ultimate performance.
One of the most powerful and feature-rich hardware platforms on the market. Take your games as far as your imagination can go, without compromising on quality or performance. A highly customizable tray and backplane platform, with a dGPU option, allows you to increase your hardware's performance by adding the graphics card of your choice. Options include AMD gaming solutions such as AMD Ryzen, and Intel solutions such as Intel Alder Lake P. With our game optimizing software solutions on board as standard, you can seamlessly integrate all elements of your game, deliver the best content, and launch to the market in record time.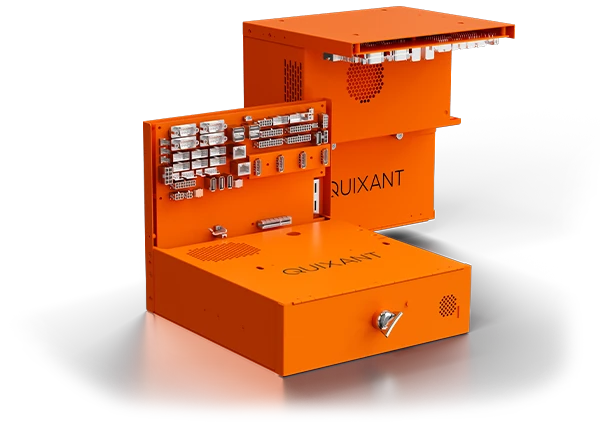 CONTACT US
Launch world-class products in record time
Get in touch and explore how partnering with us enables you to exclusively focus on enhancing the player experience and delivering world-class games in record time with our gaming platforms. Our gaming cabinets, slot machine hardware, and casino gaming systems are waiting to wow your customers and make your life easier.