News
Quixant announces the launch of its new UK-based service centre to enhance every stage of the customer journey
Quixant launches a new hardware repairs service to expedite and streamline the process for its EMEA customers, in its pursuit to always enable customers to deliver the ultimate gaming experiences.
With persisting supply chain challenges and extended lead times making building finished products a challenge for the industry, allied with an increase in demand across the majority of global markets,Quixant noted an increased importance and emphasis on the servicing of products, as customers' stock of replacement products became increasingly limited. Discussing the need to enable its customers to turn around products quickly and return machines to full operation and mitigate the increasing costs of shipping products internationally for repairs, Quixant identified a need to provide a UK-based repairs Service centre to best support its EMEA customers as the market continued to rebound.
Quixant is delighted to launch the partnership with Teknotronik, the leading provider of electronics repairs, who draw from unparalleled experience in servicing the industry. After almost a year of exploration, working closely with our teams conducting repairs in Taiwan, developing processes, and SOPs, and conducting extensive trials, the new service will be available from mid-July.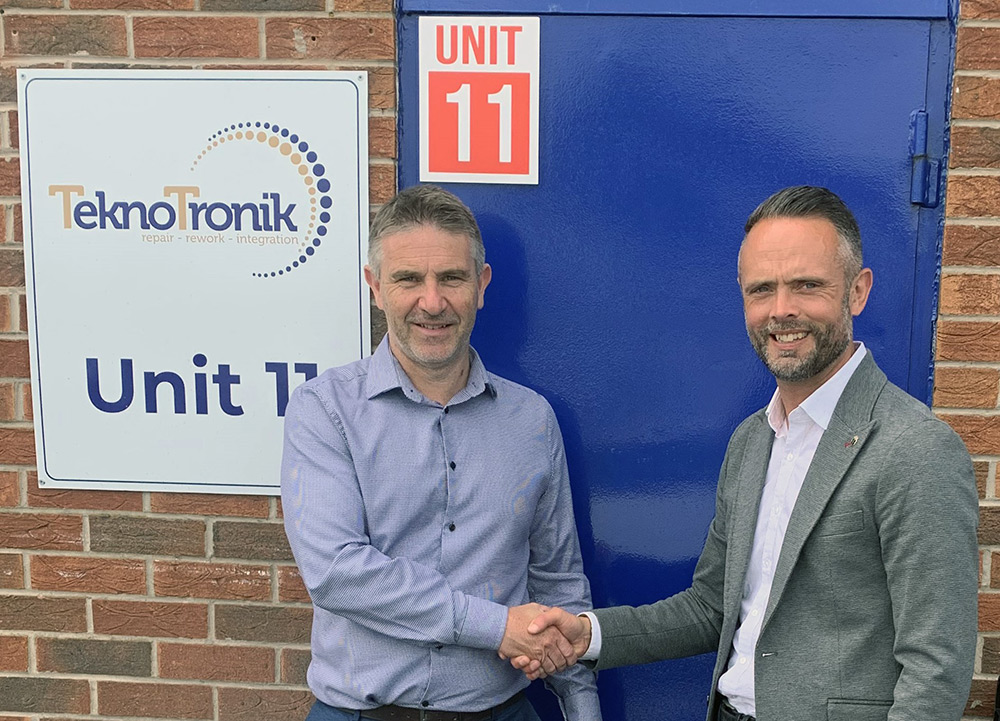 The new centre will benefit customers in the EMEA territories with some top-tier UK Quixant customers – particularly in the pub sector – and customers in the EU already benefiting from the new offering. Taiwan will remain the primary repair centre for customers in Australia and the Far East and our dedicated US local facility will continue to serve customers in North America and LATAM.
Leo Bateman VP of Business Development for EMEA commented: "As supply chain challenges persist, we have been proactively redesigning our products to ensure that they are 'pandemic-proof', making the life-span of the components more reliable and enabling us to supply products to a lead-time that our customers expect, which doesn't impact their product development goals."
Bateman continued "Reliability, quality, and serviceability are the three discussion points with every customer. Having a service facility in the UK means that we reduce the need for our customers to move products around the globe for repairs. It will not only improve lead times on repaired products but also our customers' cash situation as it will reduce the out-of-warranty movement of parts – and we're doing this for our entire range of Quixant products. It's essentially the final piece of the jigsaw".
"The huge benefit for our customers is a significant reduction in shipping costs, which remain remarkably high. In the current climate, transporting a computer to Taiwan is almost equivalent to the cost of the computer itself. Even before this increase in costs, we were having conversations with customers in the UK and Europe, who were telling us that while our product was great, focusing on serviceability was key. For Quixant, it was really important that we address this and as ever, our attention was on supporting existing customers to give them the optimum product and service they are accustomed to when partnering with Quixant", reflected Bateman.
Bateman summarised "Quixant prides itself in developing quality products exclusive to the needs of the Gaming industry and, just as importantly, in how we listen to our customers to truly understand what makes their lives easier and their business more profitable. Our team of in-house gaming experts, global support and partnership management, and flexible commercial and supply chain solutions make Quixant a reliable extension to our customers' teams. Whilst global component markets and supply chains continue to be in a state of crisis, Quixant has focused all of its gaming-specific engineering expertise and supply chain knowledge to ensure its customers' product requirements are effectively met."
For more information on the UK service centre, watch the recent interview Leo conducted with Lewis Pek editor of G3, which explores the benefit of the new service centre and touches upon the persisting supply chain challenges, and what Quixant is doing to mitigate the impact.
Get your cabinets to market faster